News
Ekeri partners with PNO to reduce carbon emissions
25.8.2023
Ekeri's work for a more sustainable transport industry continues by calculating and reporting the indirect emissions occurring before our climate-neutral production. A more sustainable transport industry requires working closely with our partners. Therefore, we are proud to deepen our cooperation with the rental company PNO.
Ekeri is at the forefront of our industry when it comes to reporting and taking responsibility for the emissions caused by our production and processes. During the long time we have worked for a more sustainable production of transport units, we have managed to map and compensate for our direct emissions with guidance from the international GHG protocol1, Scope 1 and 2. Our factory in Finland is now carbon neutral, and we have taken on the ambitious goal of accounting for indirect emissions within Scope 3.
The rental company PNO offers the Nordic region's largest range of short- and long-term trailer rentals and has chosen to purchase Ekeri's trailers for its rental fleet. The fact that Ekeri's units are manufactured in a climate-neutral factory supports PNO's efforts to reduce its emissions, 98% of which are indirect and occur before and after their service delivery. Together with PNO, Ekeri has made a detailed analysis and report of the indirect emissions, which facilitates the sustainability work of both companies.
We at PNO are very proud to work with Ekeri to identify ways to reduce our environmental impact. As most of our carbon emissions come from our trailer procurement, promoting collaboration throughout our value chain is important. Together with Ekeri, we have a clear picture of our Scope 3 emissions. We look forward to our continued collaboration as pioneers in the industry."
– Petteri Heino, Country Director for PNO Finland
Ekeri is very grateful for the cooperation with our suppliers and customers. Like Ekeri, PNO has realised that we need to work together to minimise our environmental impact. Together, we work for a more sustainable environment for future generations.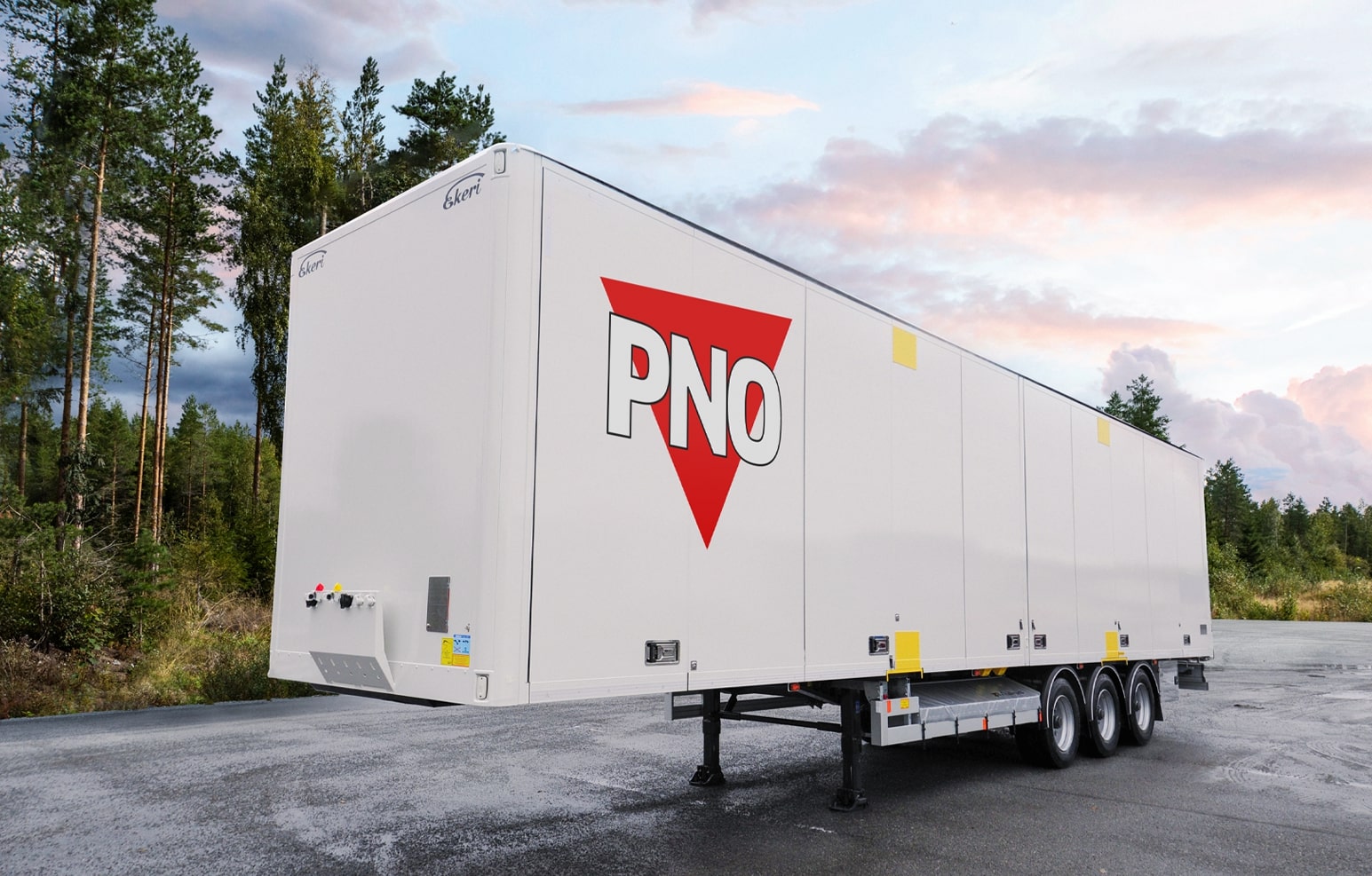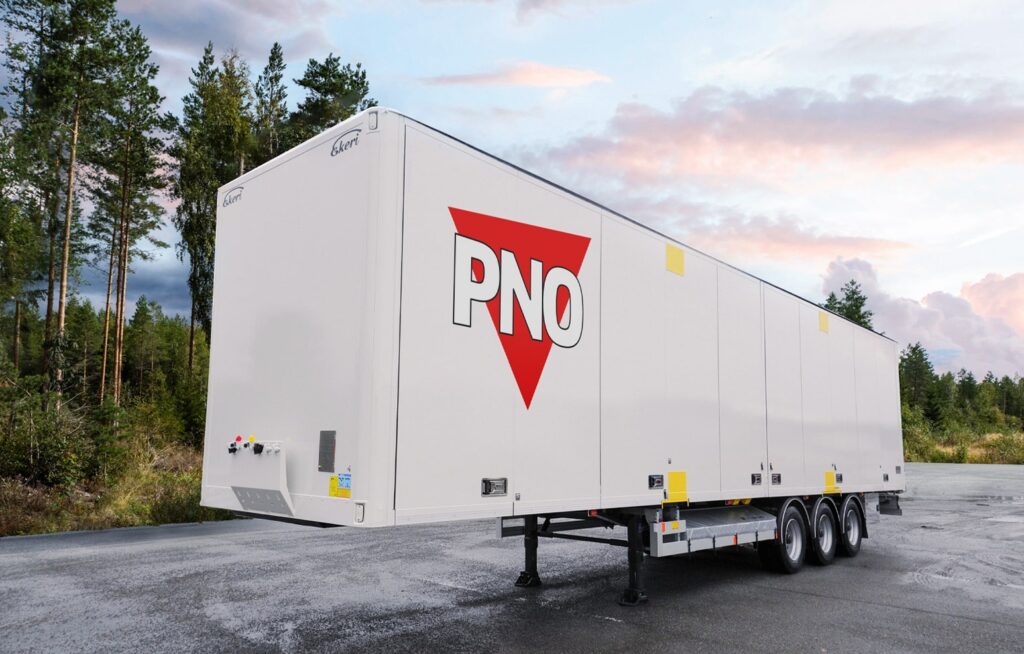 ---
1. The Greenhouse Gas Protocol (GHG) categorises emissions in three areas (Scope 1, 2 and 3). Scope 1 and 2 cover direct emissions from sources that the company controls and the indirect emissions originating from the production of purchased energy. Scope 3 covers the other indirect emissions that occur in the supply chain before and after production. This scope covers many stages and areas of activity and includes emissions from suppliers, production of raw materials, waste management and transport (source: www.ghgprotocol.org).