ARE YOU READY?
NEW CHALLENGES AWAIT
Do you want to develop in a positive and secure workplace? Then, come to Ekeri; we are stronger, smarter and merrier together!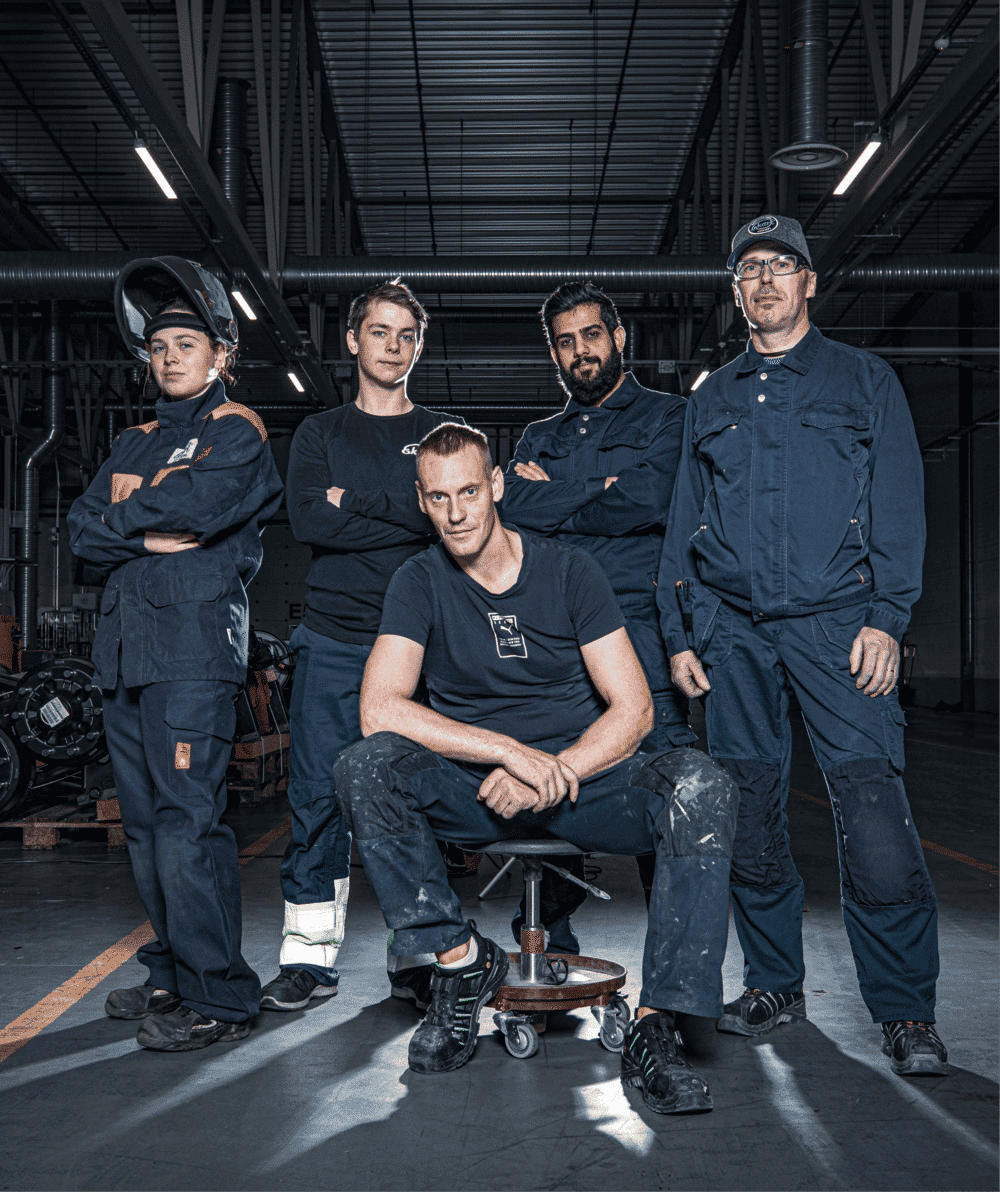 IN GOOD COMPANY
We decided from the very start that Ekeri would be a safe workplace where the employees feel equally welcome every day. Whether you are an experienced veteran in the field or a total beginner, you should have the opportunity to become an expert with us. At Ekeri, you're always in good company.

DO YOU WANT TO WORK AT EKERI?
Are you organised and possess a positive mindset? Do you want to shape your work situation and have a chance of getting your ideas heard? If so, then Ekeri is the workplace for you.
Thanks to steady growth and an advantageous position on the market we're always looking for employees who want to contribute and develop our products in modern facilities.
We value appropriate education and experience, but your attitude is what interests us the most. With the right attitude and a willingness to learn, you can thrive here even if you have no previous experience in the industry. All new employees receive proper training from an instructor.
BEKANTA DIG MED EKERIS PERSONAL