RENTAL
A SMOOTH AND CLIMATE-SMART CHOICE
Our transport solutions for hire consist of modern units from Ekeri, Tyllis and Kögel. All transport units are rented at a fixed price that covers all the costs for wear and tear. It's an easy and flexible arrangement that gives you instant access to suitable and reliable transport solutions.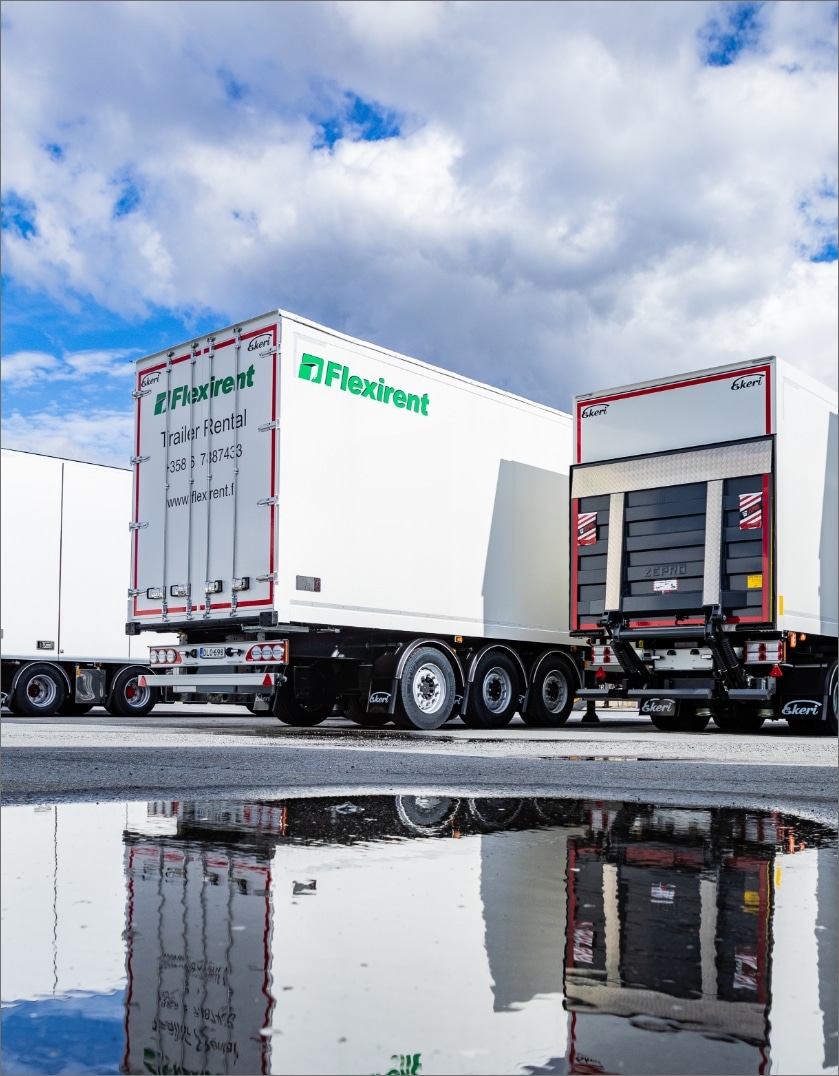 RENTAL
You can rent a transport unit, you don't have to own it. Transport solution rental is a convenient and collaborative economic arrangement that benefits both you and the environment.
Arrangement:
fixed monthly cost covering all wear and tear
a broad range of modern units
full service (you don't have to worry about service or vehicle inspections, we'll send you a reminder, and we'll also pay the invoice)
personal service with years of experience and know-how.
FINLAND
Ab Flexirent Oy
Kållbyvägen 1276
68800 Kållby
Tel. 06 7887 433
Tel. 040 700 2696

NORWAY
Flexirent Norge AS
Postadresse:
Postboks 174
2831 Raufoss
Besøksadresse
Hunnselvvegen 10
N – 2830 Raufoss
TLF: 0047 611 598 50
post@flexirent.no

SWEDEN
Ekeri Sverige
Christian Olsson
Tel. 0433-72608
e-post: christian.olsson@ekeri.se