USE THE SIDES AND THE DOORS AS A PART OF THE LOAD SECURING!
Easy load securing
Reinforced structure
Customisable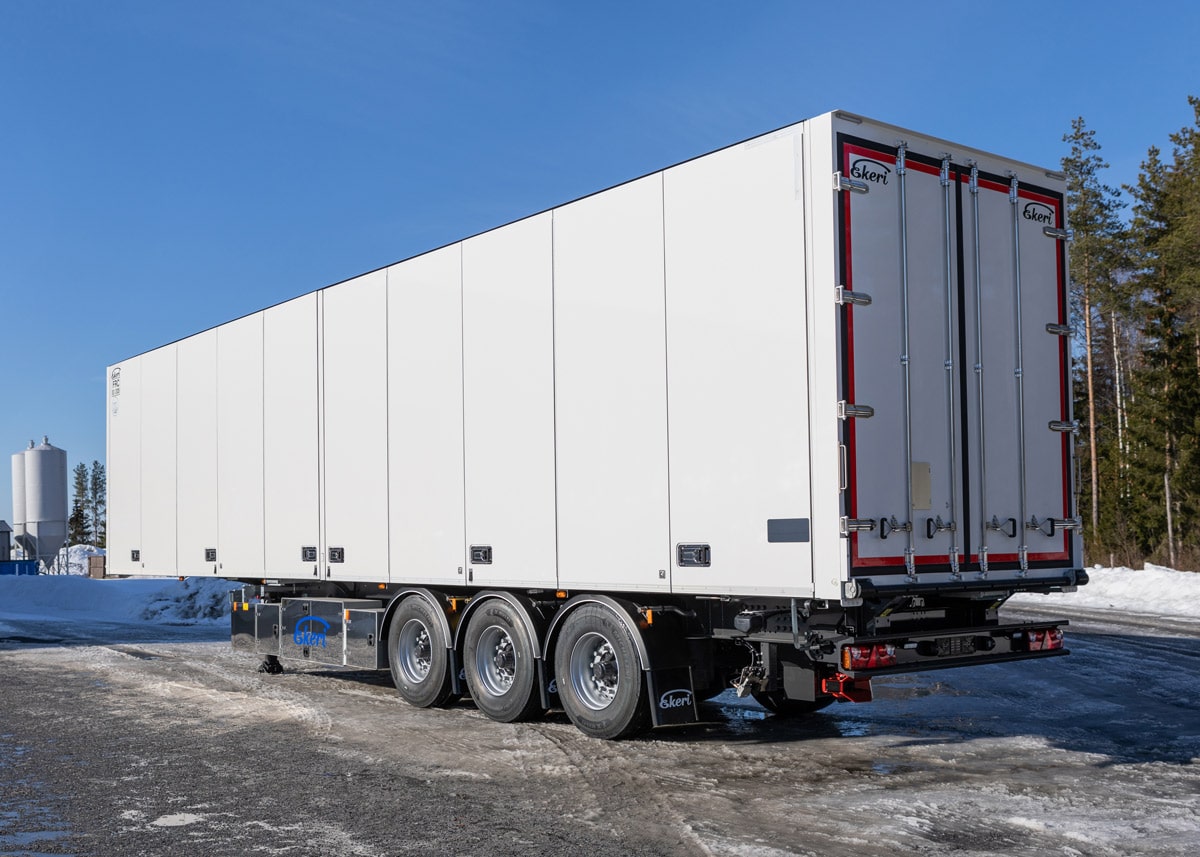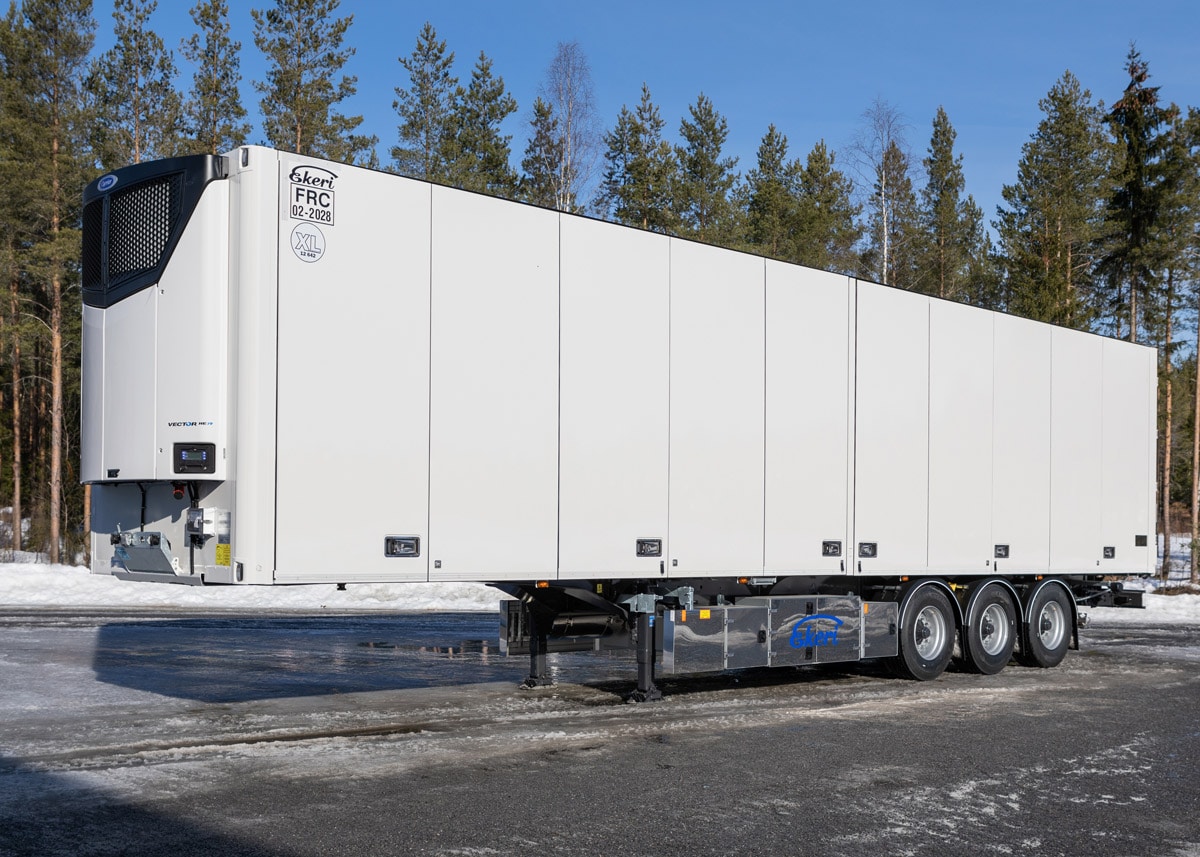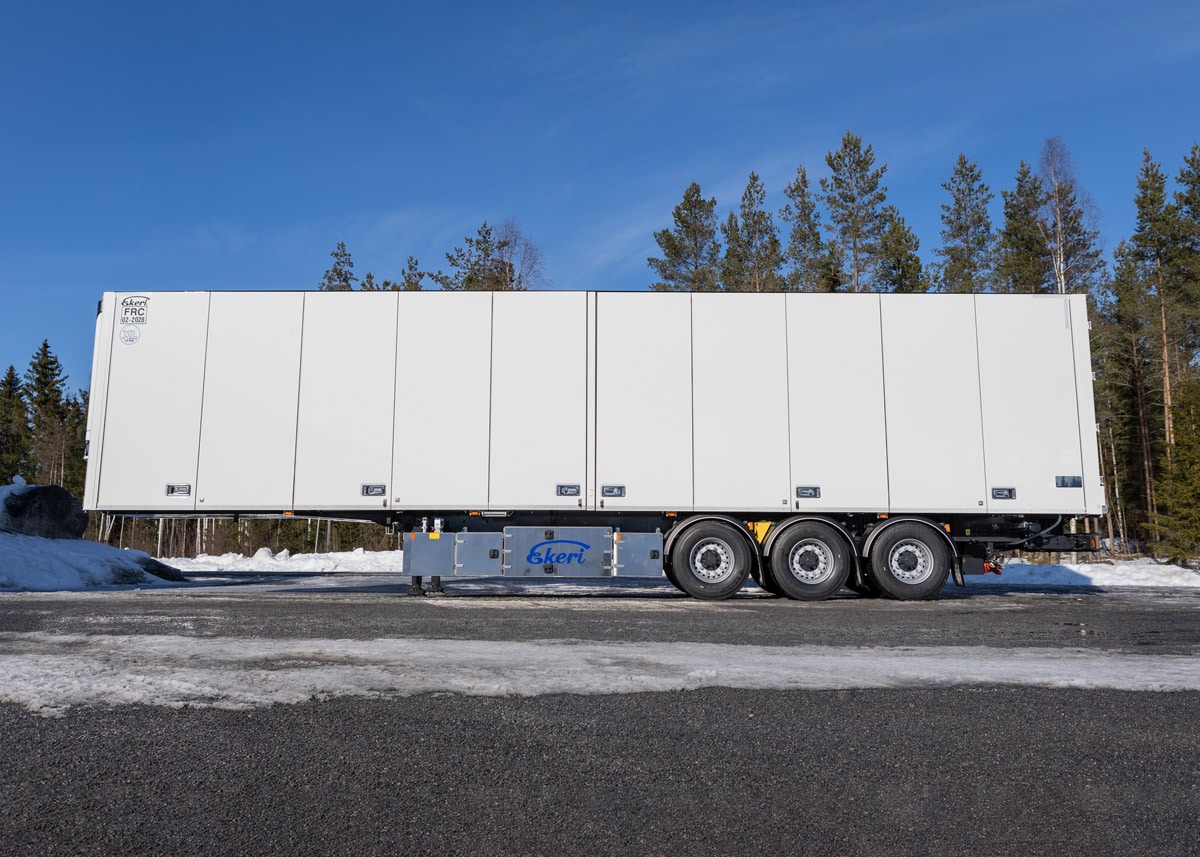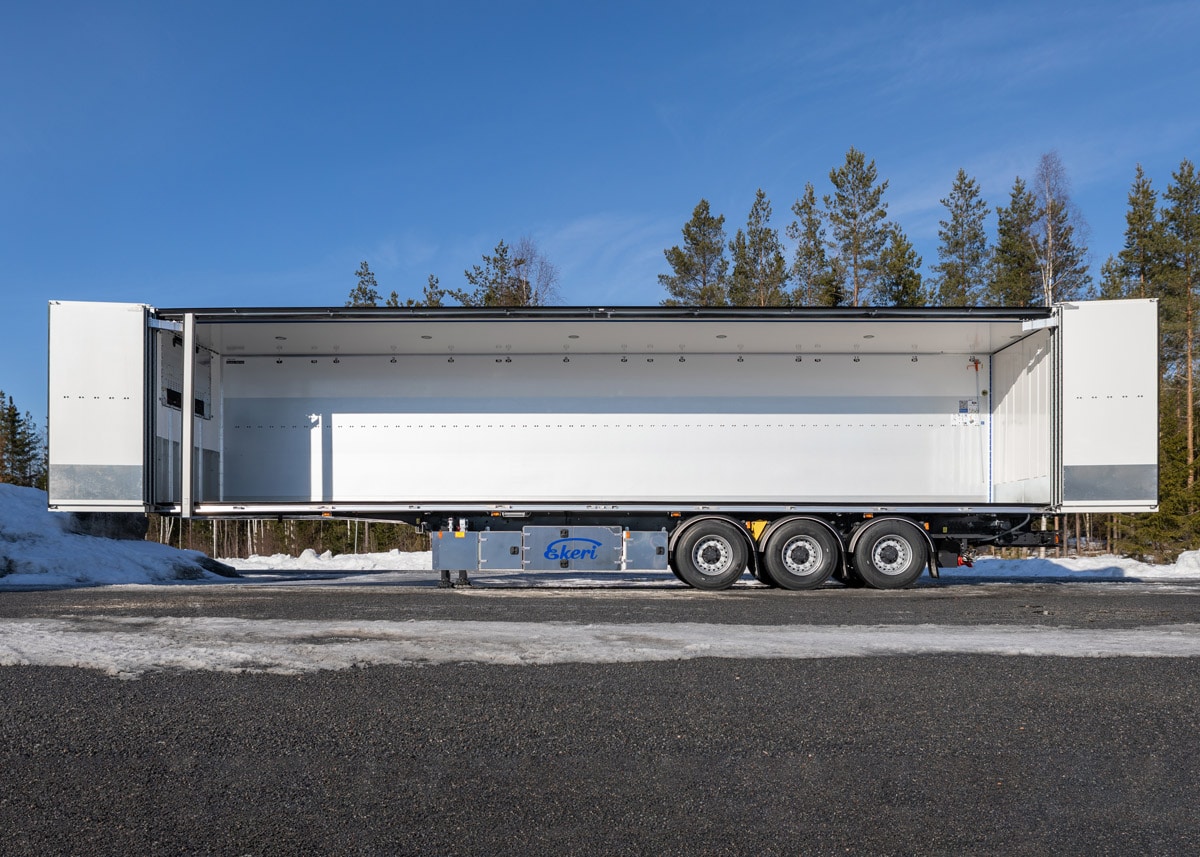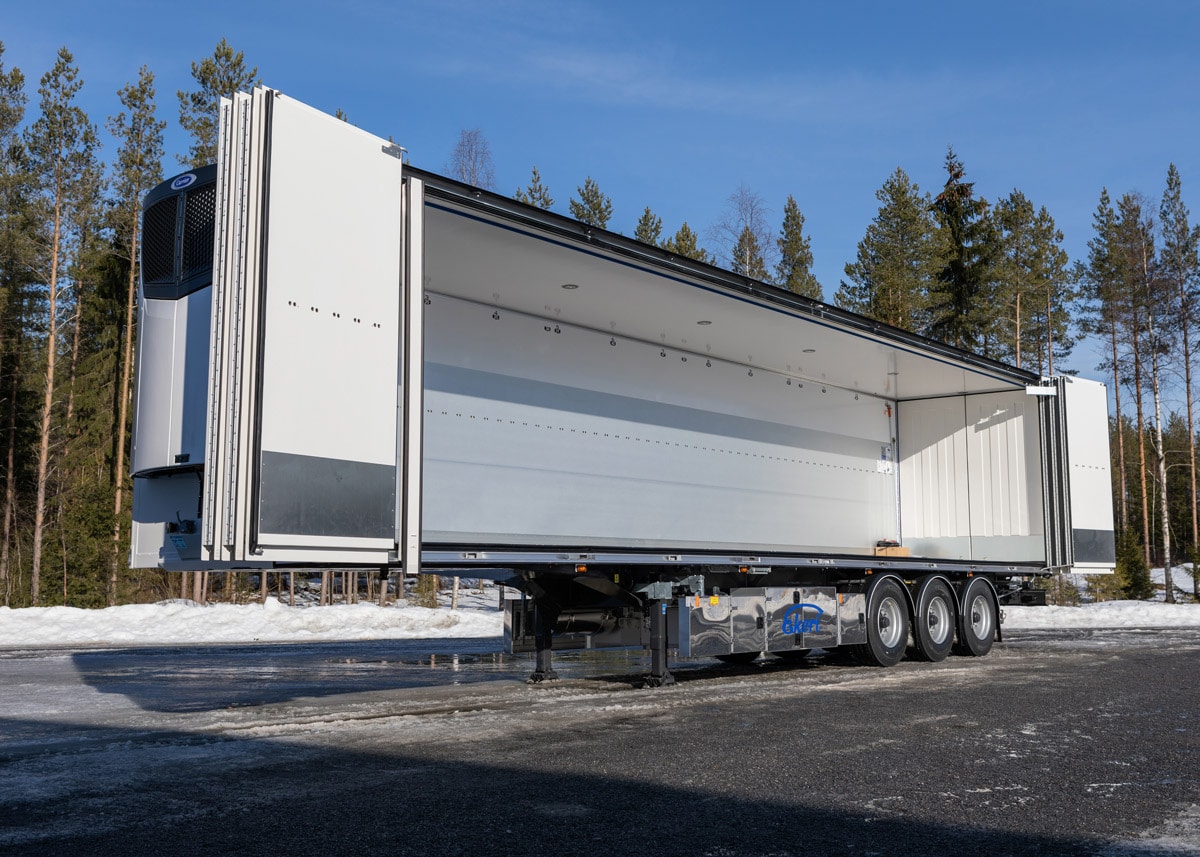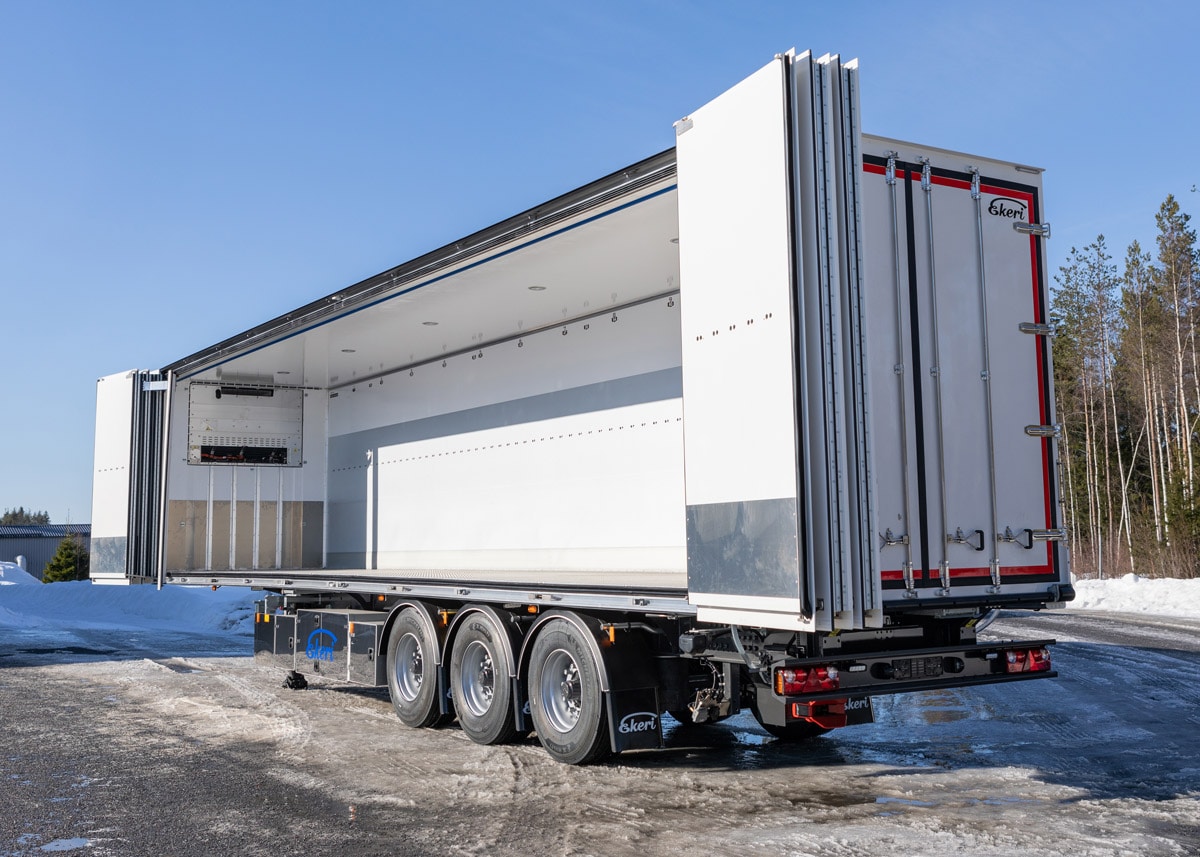 EN 12642 XL
The following Ekeri designs are available with XL certificates:
• Without side doors
• Doors on one side (except ADR EX III)
• Doors on both sides (only as light insulated or ADR EX III)
XL certificate is available for all product groups:
EkeLoad
The EkeLoad system enables flexible loading on two layers, which increases costs savings, and reduces the environmental impact through efficient use of the cargo space.
The EkeLoad system consists of rails embedded in the walls and side doors and load-bearing beams attached to the rails.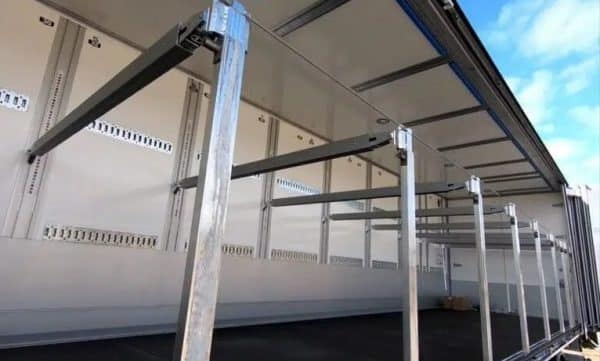 Tail lifts
We offer standard slider lifts and cantilever tail lifts.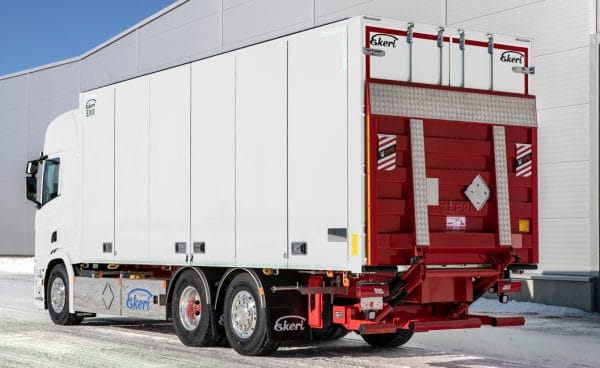 Heaters and refrigeration systems
We equip our superstructures and trailers following the specific requirements for temperature-controlled transportation by installing refrigeration systems or heaters in the bodies of the units. These units can also be equipped with fully opening sides.
EkeHeat heaters:
Refrigeration units:
Carrier
Lumikko
Mitsubishi
Thermo King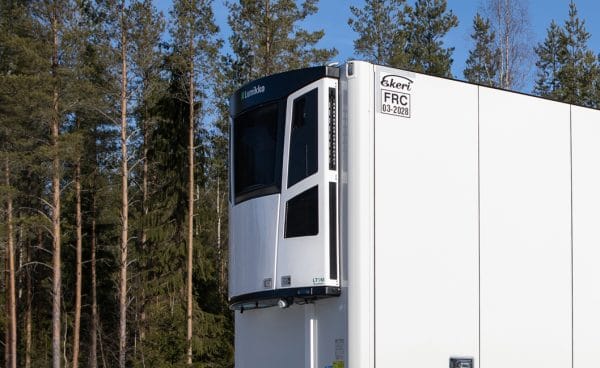 EkeGuard
Burglarproof your cargo with EkeGuard. Lock the doors with a simple push of a button.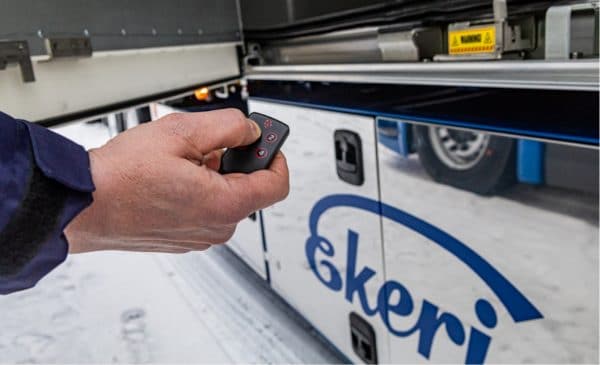 Load Lux
Adjustable anchor points that are easily moved sideways along the lower part of the edge profile enable the use of the entire floor width.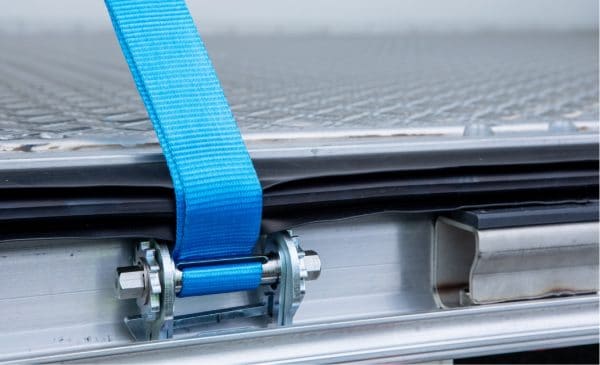 WHAT ARE YOU TRANSPORTING?
Whether you carry food, general cargo, industrial cargo, special goods, or hazardous materials, we offer transport solutions that make your work easier.